Aus der Asche der L.A.-Punkband Mika Miko sind Bleached entstanden und die Clavin-Schwestern haben ihrer neuen Band einen deutlich zugänglicheren Sound verpasst. Bleached haben den Drive und den Punch, den man auf Best Coasts zweitem Album vermisst hatte und verbinden die kalifornischen Hymnen mit dem 1-2-3-4-Esprit der Ramones. Wir haben Jennifer Clavin heimische Bands vorgespielt:


Chicks On Speed – Kaltes Klares Wasser (2001)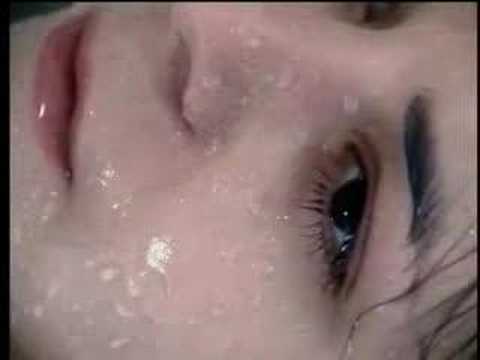 1. Sounds like minimal electronic punk with riot grrrl style lyrics. The video is also very minimal. Reminds me how keeping it simple and to the point is good. I think she is having her morning of shame hangover shower which a lot people can relate to. She probably owns a bunch of Patti Smith records. She seems very comfortable with her sexuality and the gorilla probably symbolizes a night of madness.


Tocotronic – Kapitulation (2007)






2. I think this guy is really into Joy Division and the 90's. I can't tell if the singer is joking or just super into himself. I like how bored the drummer looks. Bored drummers are kinda the coolest. I could totally see this song in a coming of age movie. The guitar tone and guitar licks have a really good sound.


Ja, Panik – Alles hin hin hin (2009)



3. I'm so into this. Once again the simple ideas are sometimes the best. I like how it's one shot the whole time. I like how awkward they all look… They probably made looking awkward cool. They are kinda like the Spice Girls where you wanna pick your favorite one. Also, it leaves you hanging who the actual singer is and what instrument each member plays.


Die Heiterkeit – Für den nächstbesten Dandy (2012)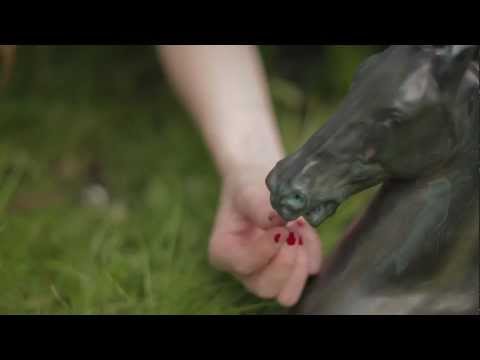 4. This video is like watching Heathers or a Sofia Coppola movie. Picking daisies in the field and feeding them to a metal horse is really cool. The colors seem well thought out with the reds and the yellows. Also these girls are good at acting, it makes me wonder if they are the actual band members.


Jolly Goods – Try (2011)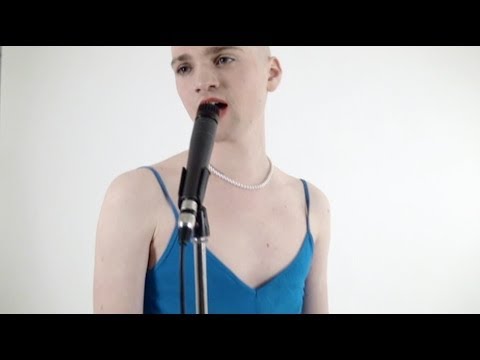 5. Men dressed as women is always cool. It's funny to see them choose the classic female accessories to make them look like a lady… Lipstick, pearl necklace, heels, and a dress. I feel like they are influenced by riot grrrl bands. Cool fuzz single note guitar.


(Antworten: Jennifer Clavin)


Das Debütalbum von Bleached, "Ride Your Heart", ist bereits erschienen: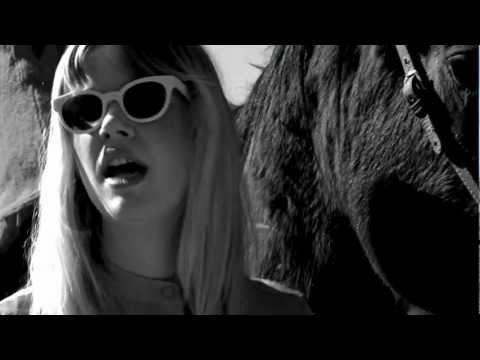 Alle (German) Blind Date – Folgen:
* Plattenhören mit Laura Marling
* Liars über Fehlfarben, Blumfeld, Tocotronic
* Adam Ant über Tocotronic, Ja Panik, Blumfeld und Fehlfarben
* Team Me über Tocotronic, Ja Panik und Die Sterne
* Yeasayer über Seeed, Fehlfarben, Blumfeld und Die Sterne
* Maximo Park über Tocotronic, Die Sterne, Ton Steine Scherben, Ja Panik
* Smoke Fairies über Ton Steine Scherben, Tocotronic, Blumfeld, Ja Panik
* Hot Chip über Die Sterne, Fehlfarben, Justus Köhncke, Tocotronic, Blumfeld, DJ Koze
* The Stranglers über Die Sterne, Tocotronic, Blue Angel Lounge etc
* Die Sterne über Ja Panik, Chuckamuck, Ecke Schönhauser etc
* The Levellers über Hans Unstern, Ton Steine Scherben, Blue Angel Lounge, Die Sterne
* We Were Promised Jetpacks über Tocotronic, Ja Panik, 1000 Robota etc
* The Walkabouts über The Walkabouts über Tocotronic, Ja Panik, Hans Unstern etc
* Los Campesinos! über Tocotronic, Blumfeld, Ja Panik etc
* Troy von Balthazar über Tocotronic, Fehlfarben, Kante, Ja Panik