#1 Waxahatchee – Cerulean Salt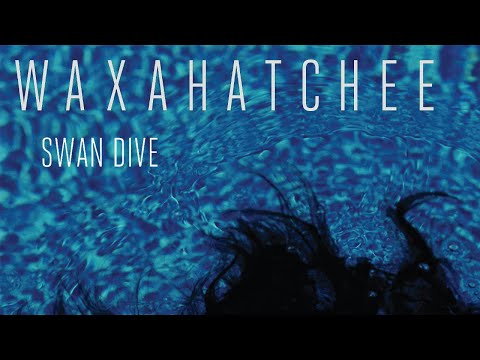 Komplizierter Name, einfache Songs. Die Amerikanerin Katie Crutchfield hat mit ihrem Grungefolk die beste Liedsammlung in diesem Jahr vorgelegt. Einfache Skizzen aus einem tristen Leben über Singer/Songwriter-Folk, der in den 90ern viel amerikanischen Indie-Rock und Grunge gehört hat. So nah dran an Mary-Lou Lords vergessenem Klassiker "Some Jingle Jangle Morning" wie nur irgendeine Platte seitdem.
you hold on to the past, you make yourself miserable
and I'm ruled by seasons and sadness that's inexplicable
and we will find a way to be lonely any chance we get
and I'll keep having dreams about loveless marriage and regret
ooh, ooh…
#2 Gabriel Bruce – Love In Arms





Das beste Album, das kein Mensch gehört hat. Völlig untergegangen – was haben die Peoples nur gegen Drum Machines? Vor allem wenn ein Entertainer darüber croont, der Leonard Cohen, Nick Cave und Bruce Springsteen in sich vereint? Und wenn Arcade Fire sowas wie "Cars Not Leaving" veröffentlicht hätten, dann wären wir vielleicht doch noch mal zusammen gekommen.
There's a place where the innocent stand
proud before the firing squad
There's a church at the end of the path
with a sign that reads beware of the God


#3 Chuckamuck – Jiles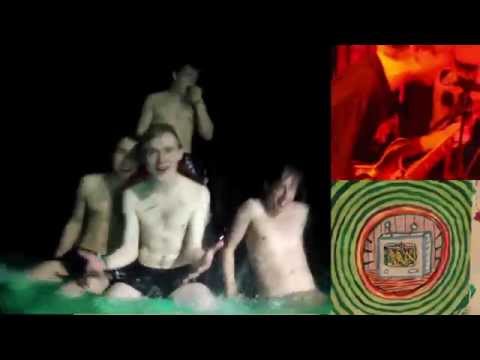 Das zweite Album der jungen Berliner – nicht mehr ganz so hingerotzt wie das hervorragende Debüt, aber dafür vielseitiger & überraschender ("Laufe, Laufe"!). Bei den Kernkompetenzen wie "Hitchhike" aber trotzdem alles weiterhin so gut wie gewohnt: More Songs About Chocolate & Girls, eben. Und Danke dafür.
ACHTERBAHN, KINO, HIPPIEMÄDCHEN, BUNGALOW


#4 Parquet Courts – Light Up Gold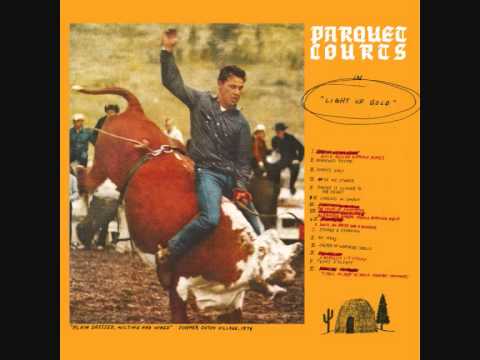 Ein kurzer, scharfer Schock fürs System. "Pink Flag" für eine neue Generation. Die beste Post-Punk-Platte des Jahres. Aus New York und gerade eben keine Strokes-Copycats.
Coffee breaks and lamb's tail shakes aren't arbitrary marks.
Paycheck stubs, good sex and drugs can fade away distractions of the
Mantras of "keep going" that are lodged into my thoughts.
They replay on days when yonder is closer to the heart.


#5 Foxygen – We Are The 21st Century Ambassadors Of Peace & Magic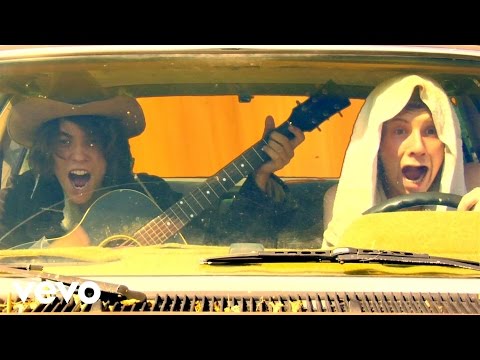 Es gab schon lange keine Band mehr, die sich so unverfroren durch die Musikgeschichte – bzw durch die 60er, das konstituierende Jahrzehnt der Musikhistorie – klaute und dennoch ein so gutes Album zustande brachte. Dylan, Stones, Beatles, Love, Bowie, Burdon, Byrds – alles drin, aber eben auch nur Killer, keine Filler. Neun Hits.
There's no need to be an asshole, you're not in Brooklyn anymore.


#6 Messer – Die Unsichtbaren






Letztes Jahr Die Nerven, heuer Messer: This Charming Man-Records bringt deutschen Punk zurück auf die Karte. War das Messer-Debüt schon ordentlich, ist "Die Unsichtbaren" noch mal ein großer Schritt nach vorne aus grauen Städten Mauern heraus – und mit "Neonlicht" hat man einen Postpunkpop geschrieben, auf den Interpol neidisch wären. In England gründet man auf sowas Weltkarrieren.
Durch die Risse im Beton
steigt gelber Dampf empor
ein Zischen ist zu hören
was haben sie heut vor?
Von unten hört man Stimmen
Und ein Kind das leise lacht
Doch die Worte sind verschwommen
Hinter Mauern streng bewacht.


#7 The Julie Ruin – Run Fast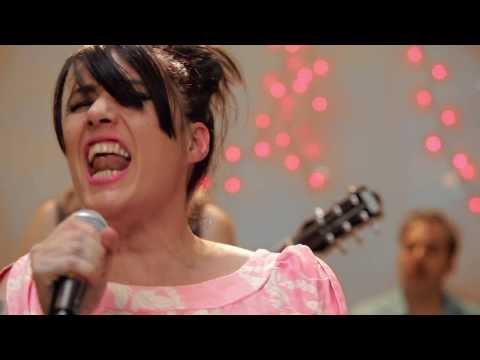 Die Rückkehr der Kathleen Hanna. Und was für eine! Die Hysterie aus besten Le Tigre – Zeiten (Deceptacon!) vereint mit schön garagigem Rocknroll. Shouten, tanzen, die Verhältnisse gerade rücken. Y.E.A.H.! COME ON!
Everything is right now
Everybody needs you


#8 Nick Cave & The Bad Seeds – Push The Sky Away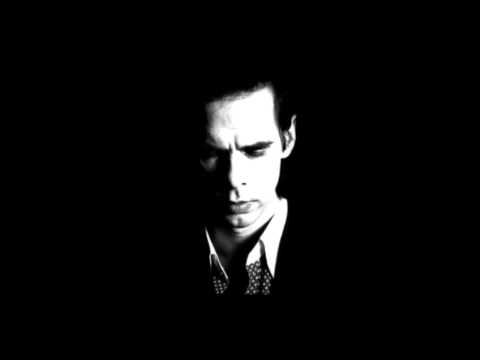 Normalerweise ist Nick Cave ja immer der böse Onkel, gegen den man sich nie was sagen traut und der auch Jahr für Jahr gute Platten mitbringt, die einen dann aber auch oft in ihrer Maßlosigkeit erschlagen. Push The Sky Away war dagegen aber fast minimalistisch für seine Verhältnisse und hatte vor allem "Higgs Boson Blues", den besten Dylan-Song, den Dylan nie geschrieben hat, seit Ja Paniks DMD KIU LIDT. Nebenbei hat Cave dann noch die später im Jahr stattfindende Miley-Cyrus-Hysterie um zehn Monate vorweggenommen und zu Ende verhandelt:
The rainy days always make me sad
Miley Cyrus floats in a swimming pool in Toluca Lake
And you're the best girl I've ever had
Can't remember anything at all


#9 FIDLAR – FIDLAR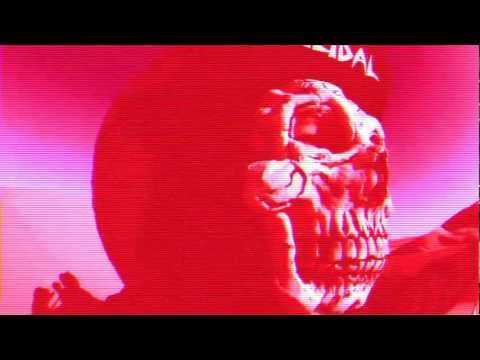 Als Album hatte ich das zunächst ein wenig unterschätzt, was aber einfach daran lag, dass die Bier-Kiff-Skate-Punks schon die Hälfte der Songs in den letzten zwei Jahren vorab veröffentlicht hatten und nicht mehr *so* viel gutes Neues dazu gekommen war. Aber andererseits: jede Platte, die No Waves, Max Can't Surf, Wake Bake Skate, Cocaine, Black Out Stout und noch etliche andere nacheinander rausknallt, muss man aufrichtig wertschätzen. Für die Tage, an denen die Black Lips keinen Song veröffentlichen.
And I'm so fuckin' cheap (So fuckin' cheap)
And I'm so fuckin' proud (So fuckin' proud)
And I don't have a job
And I don't have a phone
Don't have a life
And I'm always stoned
Wake! Bake! Skate!


#10 Babyshambles – Sequel To The Prequel






Selbst bei mir Dohertyan war der Glaube nicht mehr so recht vorhanden, dass da noch ein gutes Album kommen würde, aber sieh da – trotz einiger Ausfälle wie Penguins – war das Petes bestes Stück Musik seit selig Down In Albion.
False alarme there's still a song for me
I'm just about around to sing it
There's still a chance for me
And I'm still here singing
Ebenfalls empfehlenswert:



11. Var – No One Dances Quite Like My Brothers
12. The Thermals – Desperate Ground
13. Ice Age – You're Nothing
14. Splashh – Comfort
15. The Strokes – Comedown Machine
16. Vampire Weekend – Modern Vampires Of The City
17. Tocotronic – Wie wir leben wollen
18. Dagobert – Dagobert
19. King Krule – 6 Feet Beneath The Moon
20. Daft Punk – Random Access Memory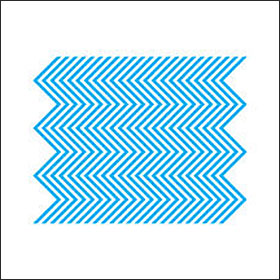 21. Pet Shop Boys – Electric
22. Naked Lunch – All Is Fever
23. Palma Violets – 180
24. Quasi – Mole City
25. Franz Ferdinand – Right Thought, Right Words, Right Action
26. Savages – Silence Yourself
27. Laura Marling – I Was An Eagle
28. Kanye West – Yeezus
29. Cate Le Bon – Mug Museum
30. No Age – An Object






31. Die Goldenen Zitronen – Who's Bad?
32. Beliefs – Beliefs
33. Lost Rivers – My Beatific Vision
34. Factory Floor – Factory Floor
35. Hookworms – Pearl Mystic
36. Mazzy Star – Seasons Of The Day
37. Scott Matthew – Unlearned
38. Milk Music – Cruise Your Illusion
39. Wooden Shijps – Back To Good
40. Veronica Falls – Waiting For Something To Happen






41. Bass Drum Of Death – Bass Drum Of Death
42. Bleached – Ride Your Heart
43. Candelilla – Heart Mutter
44. David Bowie – The Next Day
45. Mount Kimbie – Cold Spring Fault Less Youth
46. Drenge – Drenge
47. Yeah Yeah Yeahs – Mosquito
48. Deap Vally – Sistrionix
49. Peace – In Love
50. My Bloody Valentine – m b v




Vorjahresgewinner:
* 2012: This Many Boyfriends – This Many Boyfriends
* 2011: Ja, Panik – DMD KIU LIDT
* 2010: The Smith Westerns – The Smith Westerns
* 2009: Ja, Panik – The Angst & The Money
* 2008: Laura Marling – Alas I Can't Swim
* 2007: The Good, The Bad & The Queen – The Good, The Bad & The Queen
* 2006: Love Is All – 9 Times The Same Song




und 2012?


1. This Many Boyfriends – This Many Boyfriends
2. Die Nerven – Fluidum
3. Pond – Birds, Wives, Denim
4. Howler – America Give Up
5. Toy – Toy
6. Mystery Jets – Radlands
7. Chromatics – Kill For Love
8. Crocodiles – Endless Flowers
9. Die Heiterkeit – Herz Aus Gold
10. Django Django – Django Django
mit Text? hier




und 2011?



1. Ja, Panik – DMD KIU LIDT
2. WU LYF – Go Tell Fire To The Mountain
3. Chuckamuck – Wild For Adventure
4. Girls – Father, Son, Holy Ghost
5. The Smith Westerns – Dye It Blonde
6. Finn. – I Wish I Was Someone Else
7. Locas In Love – Lemming
8. Black Lips – Arabia Mountain
9. The Rapture – In The Grace Of Your Love
10. Josh T Pearson – Last Of The Country Gentlemen



1. The Smith Westerns: The Smith Westerns
2. Girls: Broken Dreams Club EP
3. Manic Street Preachers: Postcards From A Young Man
4. 1000 Robota: UFO
5. Sleigh Bells: Treats
6. LCD Soundsystem: This Is Happening
7. Wave Pictures: Susan Rode The Cyclone
8. Laura Marling: I Speak Because I Can
9. Television Personalities: A Memory Is Better Than Nothing
10. Christiane Rösinger: Songs Of L. & Hate


und 2009?



1. Ja, Panik – The Angst & The Money
2. The Horrors – Primary Colours
3. Girls – Album
4. Pet Shop Boys – Yes
5. Emmy The Great – First Love
6. The Wave Pictures – If You Leave It Alone
7. Manic Street Preachers – Journal For Plague Lovers
8. Let's Wrestle – In The Court Of The Wrestling Let's
9. La Roux – La Roux
10. Peter Doherty – Grace/Wastelands


und 2008?



1. Laura Marling – Alas I Can't Swim
2. Glasvegas – Glasvegas
3. No Age – Nouns
4. Crystal Castles – Crystal Castles
5. Vampire Weekend – Vampire Weekend
6. Love Is All – A Hundred Things To Keep Me Up At Night
7. 1000 Robota – Er Nicht Du Nicht Sie Nicht
8. Johnny Flynn & The Sussex Wit – A Larum
9. Hot Chip – Made In The Dark
10. Santogold – Santogold



1. The Good, The Bad & The Queen – The Good, The Bad & The Queen
2. Die Türen – P-O-P-O
3. LCD Soundsystem – Sound Of Silver
4. Babyshambles – Shotters Nation
5. Tocotronic – Kapitulation
6. The White Stripes – Icky Thump
7. Jamie T – Panic Prevention
8. The Cribs – Men's Needs, Women's Needs, Whatever
9. Friska Viljor – Bravo!
10. The Rakes – Ten New Messages
mit Text? hier